The State Road Agency of Ukraine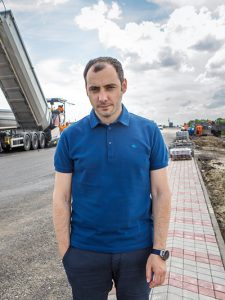 For the first time since Ukraine gained independence, motor roads are a state priority.
Road construction industry has received resources and political support. However, great opportunities bring heavy responsibilities. Despite many obstacles, we have achieved meaningful results. Every project completed this year through our joined efforts has improved people's life after only a few months.
As the result, we have finished 3,700 km out of planned 4,000 km. We plan to increase volume of works yet more for the next year. We haven't stopped the Great Construction during the pandemic, which has helped to create more jobs. More than 20,000 people have been employed by road construction enterprises just under Roads and Jobs project within six months.
We have reloaded road construction industry. We have created a level playing field and will promote further systemic changes, such as implementation of quality management system, generation of engineering design roadmap, and improvement of road safety.
Let us continue working together.
Oleksandr Kubrakov
Head of the State Road Agency of Ukraine